News

Relief food dispatched for Borana Zone sold on the way before reaching the needy population.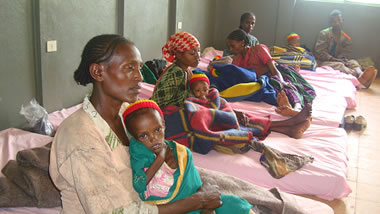 Malnourished children in Abaya District of Borana Zone - July 2009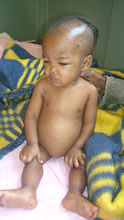 Malnourished child in Guanguawa Health Center of Abaya District of Borana Zone - July 2009
Borana zone (southern Oromia) is continuously suffering from sale of relief foods by the government people according to local informants from Dire and Miyo districts. On top of 2,800 quintals of relief food and PSNP (Productive Safety Net Program) foods "sent" for Moyale district, monthly rations meant for March and April equivalent of 936 quintal was lost and not reached to Dire and Miyo districts. The share of Dire district mainly supposed to have been provided to Dhoqole and Dubluq kebeles was 546 quintal while the remaining balance was meant for Miyo district. All this crimes are committed while more than 100,000 needy population are suffering from hunger and the hunger is expected to continue up to December 2009.
Another informant from Malka Soda district, newly established one in Borana zone reported that more than 20,000 Birr meant for PSNP was misappropriated by local officials and no one is dare to take action from the government side.
The attached pic shows the truck transporting the food but the food was sold before reaching the people in need.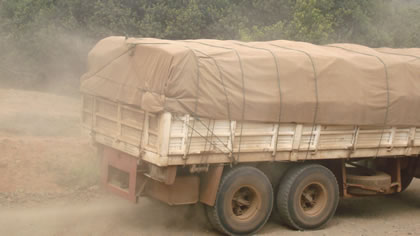 Opinions published on News and Views section of this site are those of the authors and not necessarily that of OLF.